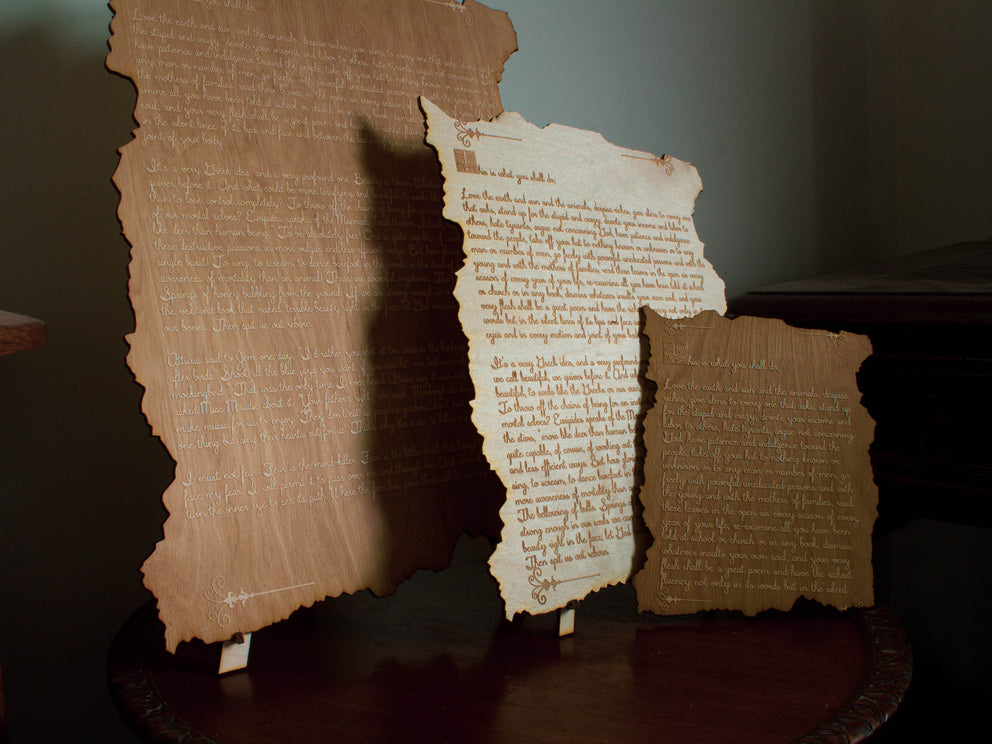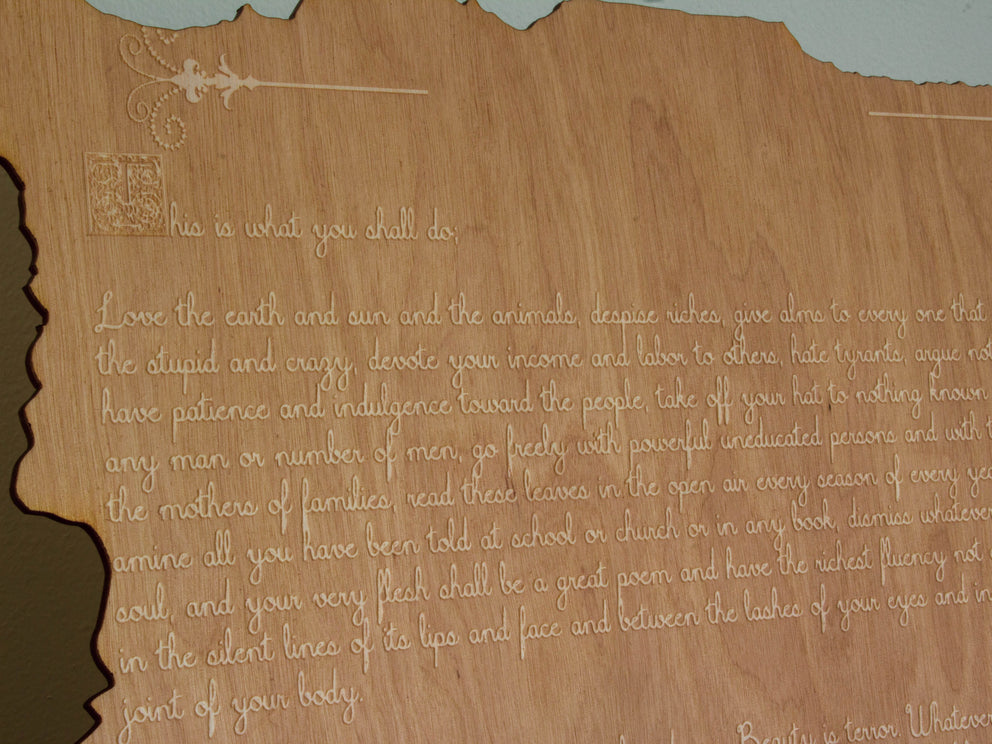 Wood engraved personalized letter
from

$29.99
How to add personalization: Add your product to cart Put the personalization as a note in your order. Proceed to checkout For support you can always reach out to us through our Contact us page. Types of personalizations offered: Character limits for each size:Small - 750 charactersMedium - 1200 charactersLarge - 2100 characters Choose a personalized love letter that will withstand the test of time. This letter, your letter, will be engraved onto wood, making a heart-felt addition to any home. Each letter is made from untreated wood and both custom designed and hand-crafted locally in a small American town. Slight variation may be present as all products are made from wood and are hand-crafted. Thank you for supporting small family-run businesses!If your message is longer than the listing's limit please contact the seller.*Props (flowers and petals) not included.
Locally sourced
We get our materials from small US based wood mills. Almost everything used in production, from our machines down to our packing tape, comes from US based businesses.
Environmentally friendly
Purchasing long lasting wooden products helps in sequestering carbon from the atmosphere. All packaging materials are produced in-house and are made from recyclable materials.
Family owned
We are a husband-wife team. We created all the designs, drawings and techniques for crafting all of our products. We make, pack and ship every item ourselves and we hope to pass that onto the next generation.